We spent the 4th of July at my parent's house in NJ. We made some of the traditional picnic-type fare, and also had some not-so-traditional things during our stay. Instead of spanning that week's worth of food across several posts, here is one-big Independence-week post: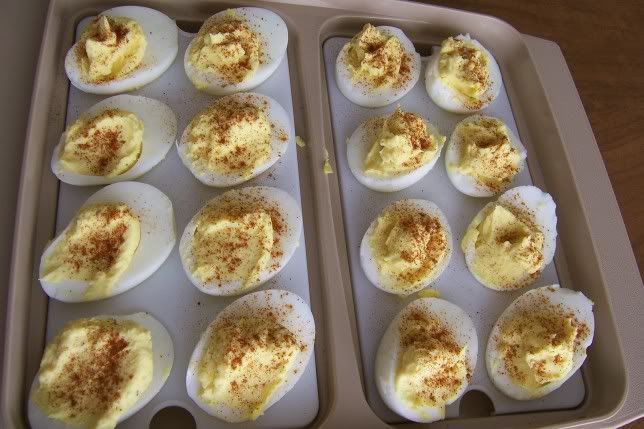 The Traditional items included deviled eggs (my favorite form of the egg), created in the traditional manner with mayo, yellow mustard, some grated onion, and the necessary sprinkling of paprika.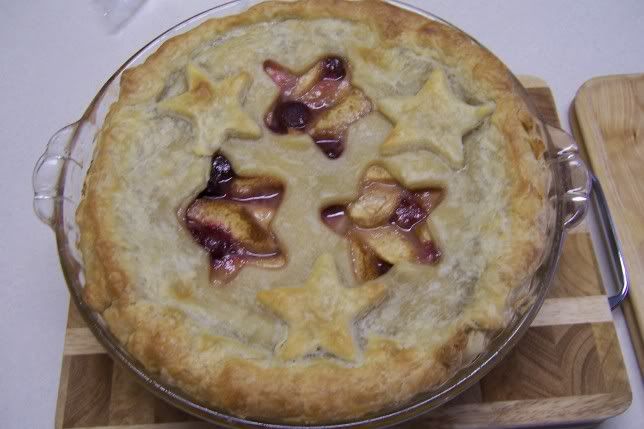 I made a peach and cherry pie, which while perhaps not traditional, utilized the best fruits of the season, and I cut out some festive stars for the top crust!
On the non-traditional side of our week's food, my mom made a Turkey Muffaletta (for lack of a better description). She hollowed out a huge pumpernickel loaf of bread, smeared it with both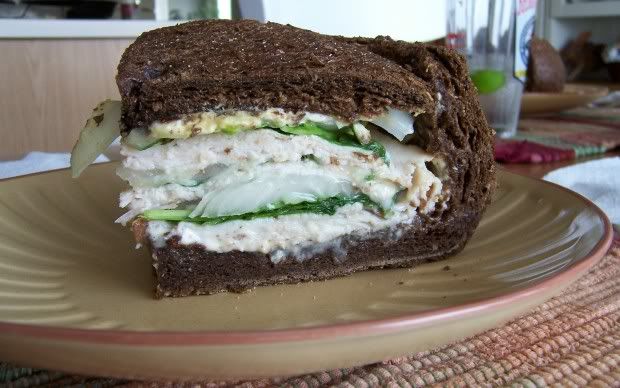 mayo and dijon mustard, then stuffed it with turkey, spinach, onion and monterrey jack cheese. This stuffed loaf was wrapped in foil and baked till all those flavors mesh and the cheese had melted to hold it together. It was a great presentation, though not so pretty to eat.
Never did take a picture of our
Pasta-Pesto-and Peas
(another favorite of Ina's) which we made for a dinner we shared with my God-parents. My folks and my God-parents had just spent 20 days on a European river cruise together, and one of our reasons for going home was to hear stories and see pictures of their month-long adventures.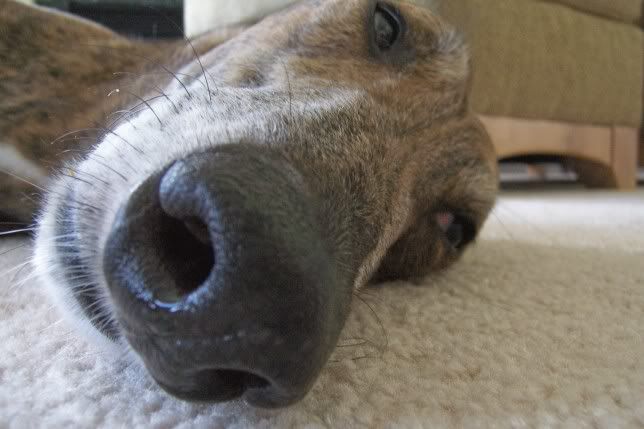 Kingsley traveled with us, and was a super boy in the car. He likes my folk's house cause it is quiet and he has wall-to-wall carpeting which provides traction for racing around! Like any good greyhound, the 2-minute bursts of energy are followed by a multi-hour nap (must get those 18 hours in each day)