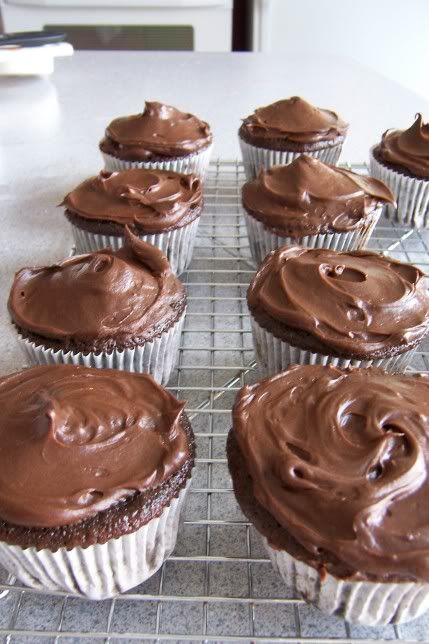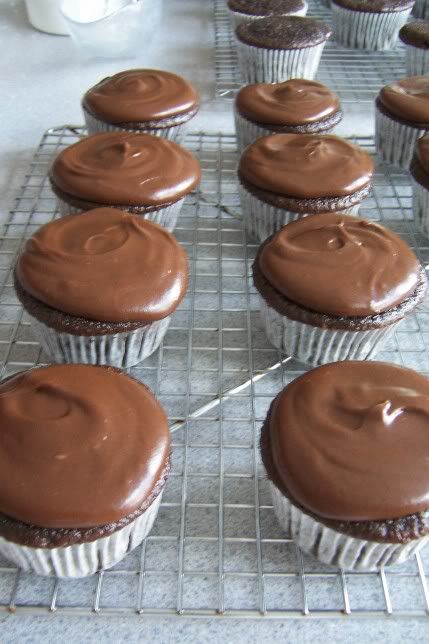 After our visit to the
Back in the Day Bakery
in Savannah, I came home inspired to make cupcakes and test some chocolate frostings.
A month ago I had tested 2 cupcake recipes from
Cupake Bakeshop
, and found I preferred the recipe from Hershey's that I had used previously... so I will stick with that for both cupcakes and cakes in the future.
The two chocolate frosting recipes I tried this weekend had each at one point been deemed
the
frosting recipe in our house, so I thought I had best make them side-by-side for a definitive test.
Although Tim feared that we would each like a different frosting better, we did come to a consensus as to which will be
the
chocolate frosting recipe in our house (at least for now). Both are really good... so we won't tell you which one we chose. Try them for yourself and select the chocolate flavor you desire for your baked goods. (And, if you really want to know which we chose, just ask.)
Cupcake Bakeshop Fudge Frosting recipe:
link
Hershey's cake and frosting recipes:
link
Happy testing!